When looking for a plasma cutting system, it's important to consider more than just the speed of production. Precision matters, too! A machine that makes parts accurately will ensure product quality and also ultimately improve efficiency throughout the entire manufacturing process. That's why we overengineer our combination plasma cutting milling and drilling machines to deliver both best-in-class speed AND accuracy.
What's So Special About Kinetic Combination Plasma Cutting, Milling & Drilling Machines?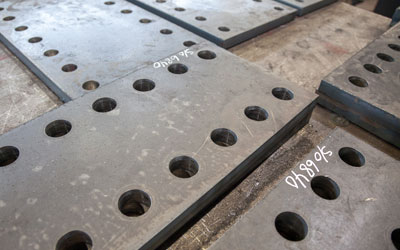 By combining cutting, milling, and drilling in a single step, our machines help you make your parts faster and better. We've designed them to make parts within exact tolerances to dramatically reduce the need for grinding and other refinements to make parts ready for subsequent processes.
We offer a variety of options to give you the customized capabilities you need to increase efficiency and boost profitability:
Milling, drilling, tapping, boring, and more
Contour bevel cutting
Oxy fuel cutting
Automated part removal
Part marking
Pipe cutting
And more
With our multi-process machines, you'll have less WIP to move from station to station, increasing your output considerably. We build our multi-capable plasma cutting machines to keep your operations up and running 24/7 every day. Their smart design ensures easy serviceability to reduce downtime and increase production levels.
Make Accurate Parts Every Time With Kinetic!
Speed and accuracy aren't either/or options with our plasma cutting systems. With Kinetic, you get both so that you can make quality parts quickly. Why compromise when you can have it all? Contact us today.