Nothing can make a more significant difference to a job shop's or manufacturer's bottom line than finding ways to boost output and maximize production. At Kinetic, we've engineered our plasma cutting machines to help our customers accomplish those things and get the most from their equipment investment.
Benefits of Kinetic Combination Plasma Cutting, Milling & Drilling Systems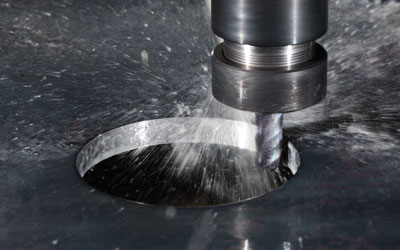 1.     Kinetic plasma cutting machines create parts faster by handling multiple processes in a single step.
We've built our machines to cut, mill, drill, tap, bore, and more. By having an array of capabilities in one piece of equipment, our machines dramatically reduce production time. They eliminate the need to spend time and effort setting up multiple machines, and the decrease the need for secondary processes. With all of these features in a single step, our machines also eliminate the time-consuming and costly process of creating jigs and fixtures.
2.     Kinetic plasma cutting machines deliver exceptional speed and accuracy.
You'll find that we've engineered our machines to carry out processes quickly and with best-in-class accuracy. Because they perform all processes within precise tolerances, parts are made to desired specifications. This level of accuracy allows for fast build times downstream as parts need minimal cleaning during subsequent processes or final assembly.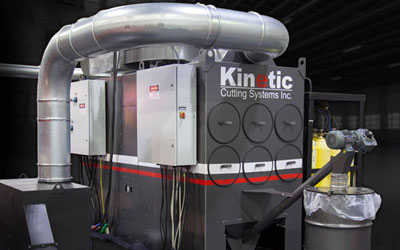 3.     Kinetic plasma cutting machines minimize downtime.
Servicing our machines won't leave you at a standstill. We've designed them so that maintenance can be done fast, enabling you to optimize uptime and output. Our machines have modular table slats for easy replacement; their chip and dross extraction system ensures quick clean-up; and if you ever need replacement parts, our standard components are readily available for shipping within a day. Even better, our expert service techs can remotely access all machine functionality for emergency troubleshooting 24/7/365. It's the best way to keep your machines running and your business operating productively.
Ready To Learn More About The Productivity-boosting Benefits Of Kinetic's Integrated Plasma Cutting Systems?
Contact us today! We're here to answer your questions and share more about how our multi-process plasma cutting machines can help you improve your shop's efficiency and profitability.