Machine Selection Guide
Learn Features & Considerations to Make the Best Decision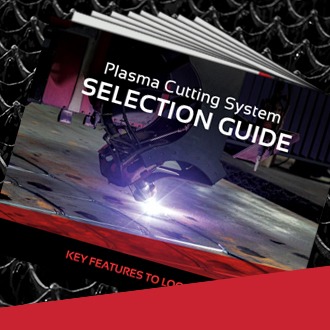 No matter what brand you're considering, if you're thinking about investing in a plasma cutting system, download this 14-page Machine Selection Guide to learn about 18 key features to look for.
From cutting to milling, drilling, automation, service and a variety of other details, this detailed guide will help you better understand how to choose the right machine for your operation.
Simply enter your information below, and you'll be directed to a page where you can view and download the guide in PDF format. We appreciate your interest and hope that our Machine Selection Guide helps you make the best decision!