HYPERTHERM PLASMA SYSTEMS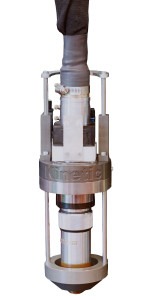 Kinetic machines incorporate the latest in plasma cutting from Hypertherm. With full automation of plasma settings, the Kinetic controller is unrivaled in the ease of use and plasma cut quality.
Choose from the following Hypertherm systems:
XPR170
XPR300XD
HPR400XD
HPR800XD, for stainless steel applications
Kinetic Uses the Following Plasma Systems:
Hypertherm precision plasma applications
Hypertherm plasma technology for cut speed and economy
Other plasma options available on request
Features Included with the Kinetic Plasma:
Automatic setting of voltage and current
Automatic pierce height setting
Voltage height control during cutting
Initial plate height sensing
Automated setting of plasma gases (optional where applicable)
Want to learn more? Contact us today about the plasma cutting systems and options we have to offer!