MILLING, DRILLING, TAPPING, BORING AND MORE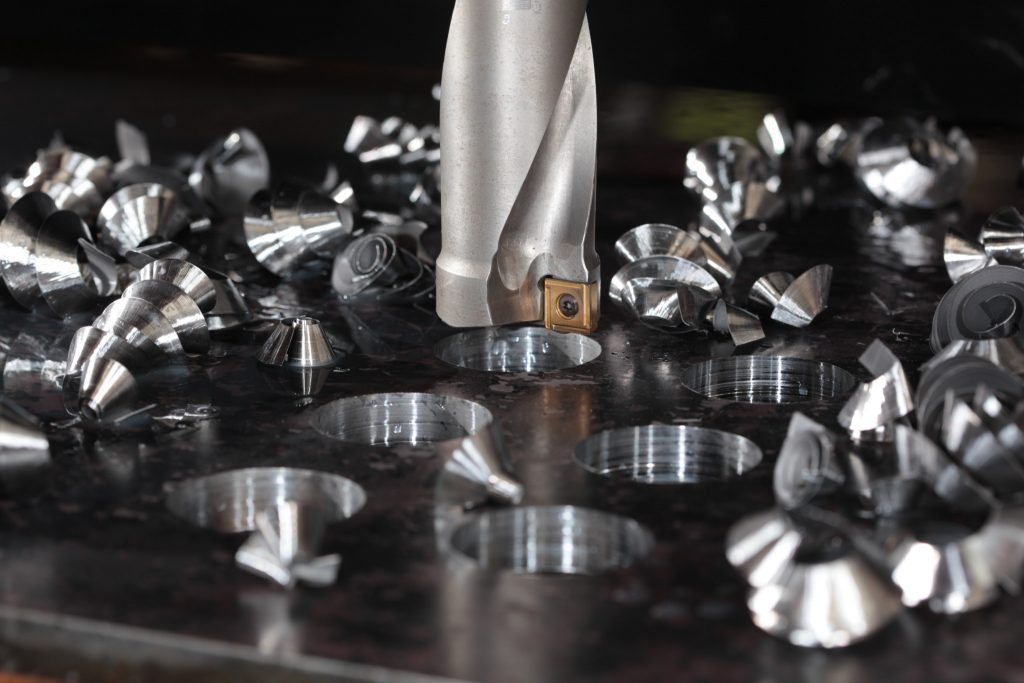 With up to 24 tools capacity in the automatic tool changer, parts can be removed from the table with all holes drilled and tapped.
High speed spindles from 17HP to 48HP
For drilling, tapping, countersinking, counterboring, milling, reaming
40 and 50 Taper for universal tool applications
Servo driven clamp foot to assist in holding the plate during machining operations
High pressure through spindle coolant
Chip removal system to clear chips from the plate surface
Want to learn more about our drilling, milling, boring and tapping capabilities? Contact us today.