Pipe Cutting Attachment
Kinetic plasma cutting machines can benefit from our optional Pipe Cutting system. This system uses a servo motor driven chuck to rotate the pipe during cutting.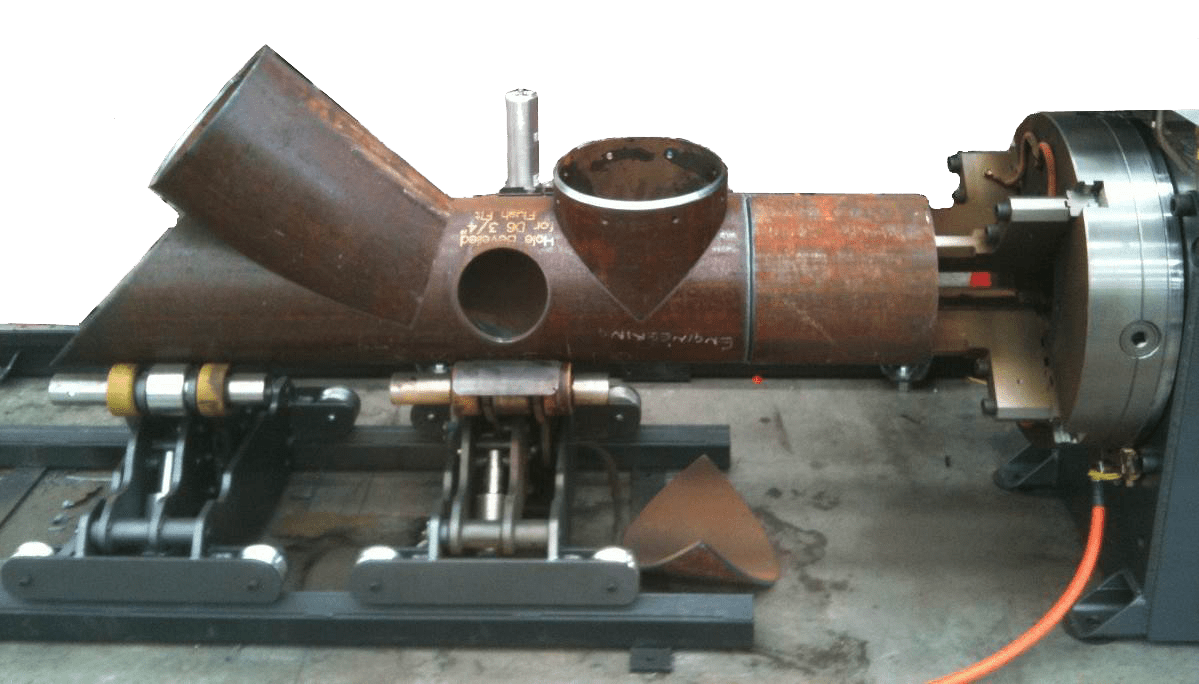 The pipe cutting unit is capable of cutting pipes from 90mm to 600NB and up to 40' long. Five pipe supports are included which are manually spaced along the 40' pipe length and manually adjusted to support the pipe.
If you have questions about CNC plamsa cutting for pipe and tube materials, contact us today. Our experts are standing by to answer all of your questions.