SmartCluster: Spine Bridge and Spine Crop
Spine Bridge
Spine bridges can be created by SmartCluster and are usually used for round shapes, or shapes without a straight edge suitable for Chain Cutting.
Using spine bridge still cuts out each part individually, however it reduces the number of pierces as it does so in a single cut.
Bridge Overlap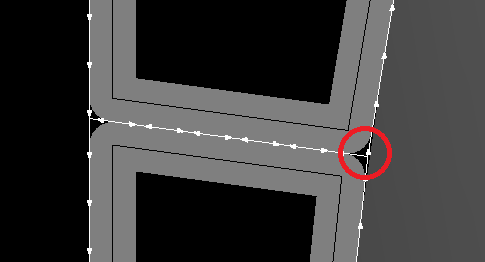 With no overlap, the cut should still sever the part from the plate, however it may leave small blemishes as circled in the above picture.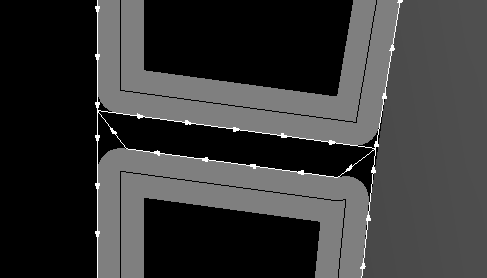 A negative overlap will not sever the part, rather it will leave the parts attached to the plate.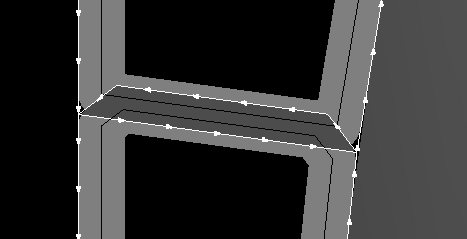 A positive overlap guarantees that the cut will sever the part from the plate. This also significantly reduces the blemishes which may be present when using no overlap.
Spine offset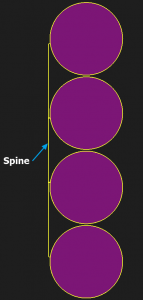 The spine is used for chain cutting parts which do not have a straight edge that can be used, and the spine offset is the distance from the parts in the cluster to the spine. A large spine offset may increase plate waste as it will take up more space. In addition, the benefit from reducing pierce time must be weighed against the time required for the extra cutting. This will also result in an open path, however an area layer will be automatically created.
Align Column
The column can be aligned left or right, and the spine will also be aligned on the selected side. It is recommended to align left as a normal cutting sequence goes from right to left. With align left, parts are cut sequentially top to bottom; with align right parts are cut sequentially bottom to top. Spine bridging can of course also be applied to rows, with align top or bottom, but this is less common.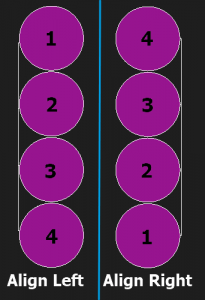 Spine Crop

Spine crop is similar to spine bridge, however the spine is extended to the edges of the plate so that it can sever the skeleton. It still does this as a single cut. This is especially useful for plate dragger style machines where the plate (and any scrap skeleton) is moved around as the parts are cut.