PRIMECUTNE VERSION 4.5.371 RELEASE NOTES
This rolls up the new features added since Version 4.5.365 up to Version 4.5.371.
Some notes on updating to the version can be found here.
NEW APPLICATION ICONS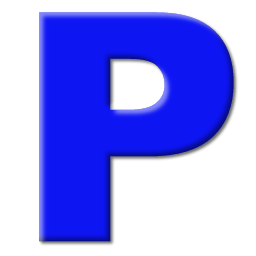 Moving with the times, we have introduced a new cleaner looking main application icon.
Additionally with our new 64bit Client, we have given it its own new icon to distinguish the two products.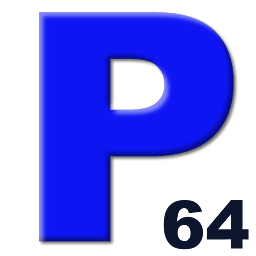 NATIVE 3D CAD IMPORT
Primecut can now import solid models from native CAD files, however an extra cost plugin is required for each format required.
The following formats and CAD programs can be supported:
Unigraphics NX 3D (.prt)
SOLIDWORKS 3D (.sldprt)
ACIS (.sat)
CATIA V4 3D (.model)
CATIA V5 3D (.CATpart)
CATIA V6 3D (.3dxm)
Autocad Inventor (.ipt)
JT (.JT)
Parasolid (.x_t, .x_b)
ProE / Creo Parametric 3D (.prt)
Solid Edge 3D (.par)
3D STEP Files can be loaded natively as before, at no extra cost.
See 3D Native CAD Import Plugins for more information.
NOTE This version of PrimecutNE introduces a new OpenCascade based 3D import engine for STEP files, and for the new Native 3D CAD Import facility (below). A requirement for this to work is that the Microsoft Visual C++ 2015 Redistributable (also know as VC14, and based around msvcr14.dll) libraries are installed. See here for more information.
GRADE OVERRIDE ALLOWED WHEN NESTING
Sometimes, it is convenient/necessary to nest a part (or parts) onto a plate of a different material grade; usually this happens when the part is need from a "low" grade material, but may fit nicely in a nest of a "higher" grade, and there may be no engineering reason why it should not be cut from this typically more expensive material.
Primecut now allows Grade Override when nesting, allowing you to drag parts of differing grade to the plate onto the plate, though you will be warned that the grade differs. Note that the thickness (at this time) must match exactly. Autonesting will not make use of grade override, aurtonested parts must have a compatible grade. Compatible means either the part grade exactly matches the plate grade OR the part grade is a material family that includes the plate grade as one of its members.
There is now also a Grade Check button in the nesting toolbar, that scans a nest for grade override parts and allows them to be selectively removed or kept.
EDGE ALIGN FEATURE ADDED TO MANUAL NESTING TOOLS
The edges of any two parts can now be made parallel, "aligning" them. Any oblique edge on a part can also be aligned with the plate major axes (X and Y). Shortcut key to activate align mode is Alt-A.
SQL FILTER ADDED TO NESTING MODE PLATE SELECTOR
This provides more power to advanced users to select exactly the plates they want. eg "show all imported remnants" , "show all plates loaded into stock on a certain date", "show all plates scheduled by Bob this year"
PART LABELING NOW SUPPORTED ON A SINGLE PART, NOT JUST ON NESTS
Parts can now have name or other labels automatically placed on them in the processing editor. This is similar functionality to what was provided in the nest editor for labeling all parts in a nest automatically, but these labels stay with the part. An option will be provided in a future update to apply this automatically on part import.
MANUAL LEAD PLACEMENT AUTO ADJUSTS LEADS BASED ON CONTEXT
In the Processing editor leads can be manually repositioned via the Place Leads toolbar button, or by selecting a cutting process and dragging the leadin attachment point handle around. In the past, dragging a set of leads from a corner to a flat edge would result in leads that typically needed further manual intervention to make them "right", eg to prevent the leadin piercing on the edge. Similarly the leadin might be moved to a position where it interferes with another cut. The program now looks at the current "placement context" and automatically sets a new leadin to suit, including corner/tangency conditions and collision checks. The old behavior where the lead set is moved unchanged can be preserved by holding down the SHIFT key as the leads are placed or as the lead placement handle is released.
UPDATE In version 4.5.378 this behavior was reversed following customer feedback: Hold down SHIFT when placing or dragging leads to have them auto-adapt to their immediate new environment; normal placement or dragging without SHIFT pressed leaves the lead style unchanged.
NUMEROUS OTHER MINOR FIXES AND EHANCEMENTS
Speed improvements
Reporting bugfixes
Further improved corner leadin placement – leadouts inhibited, kerf shortening only happens if there is no leadout
Improved kerf sausage rendering
Improved leadin, leadout, pierce allowance and prepierce collision detection during lead placement.
Improved XLeads display: Xleadins and Xleadouts (leads that could not be placed) are now visually distinguished being colored red and orange respectively.
Improved Theme support