PRIMECUTNE VERSION 4.5.379 RELEASE NOTES
ATTACHMENTS
Attachment support has been added to parts, workorders and quotes.
Anywhere the paperclip icon appears there is now the ability to highlight a part, plate, workorder or quote and open its attachments.
The attachments will be opened with the windows default application associated with the attachment's file extension.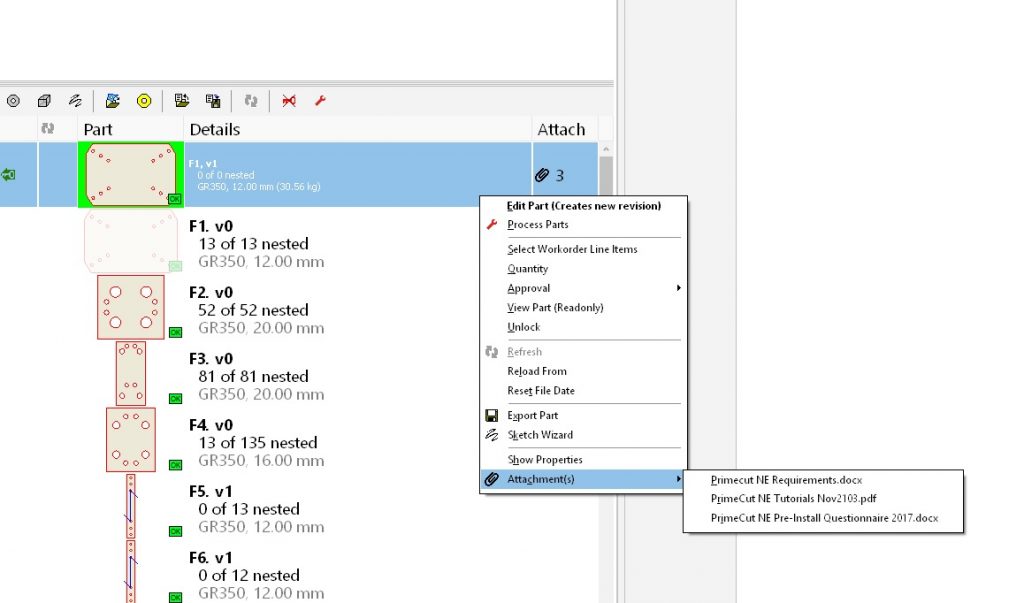 PROPERTIES WINDOW
The properties window can now be docked on the left OR right hand side of the screen.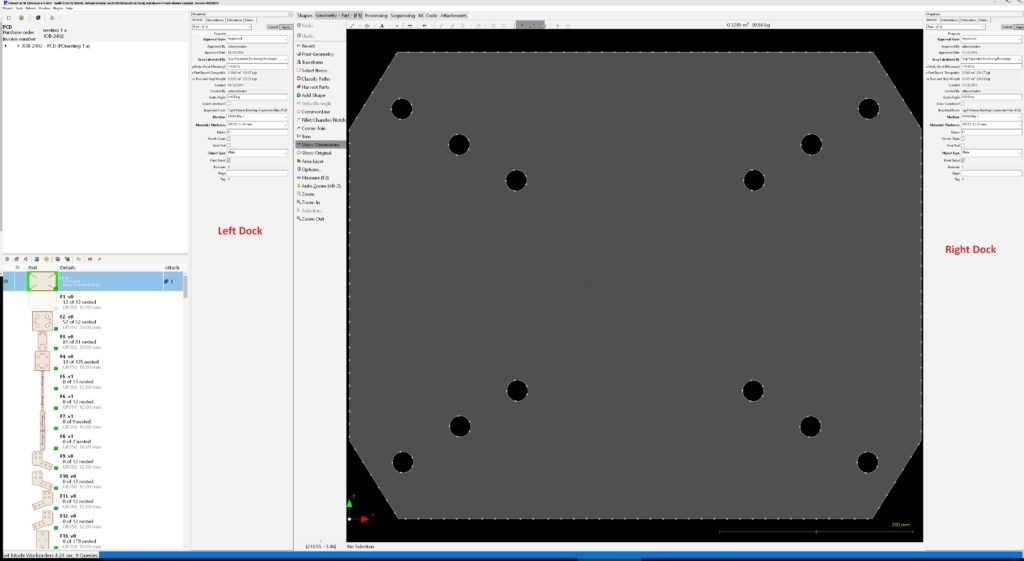 PART LABELING
Macro text text geometry can be added to individual parts.
Same functionality as label parts that is available in nesting but allows labels to be customized on a part by part basis.
PART IMPORT AND EXPORT
New Part import/export format .NEPrt (similar to Primecut3 .prt export).
Parts can be exported will all processing information, useful for transferring parts with complex processing between PrimecutNE databases.