PRIMECUTNE VERSION 4.5.465 RELEASE NOTES
MISCELLANEOUS
Drag and drop import plates into plate stock
Added support for pipe cutting
More streamlined interface for adding dimensions to parts
Part Harvesting Enhancements
THERMAL LOCK LEADS
When cutting thicker plate, namely with oxy-acetylene fuel cutting, where the plate is subjected to a high amount of heat. The excess heat in the plate can cause plate expansion and can mean that sections of the plate peel away undesirably. This can result in the subsequent geometry being cut incorrectly as sections of the plate have shifted from their original location.
With the new thermal lock lead types we can cut into the plate an interlocking geometry. When the plate is cut and expands due to heat and beings to peel away, the cut sections interlock and minimize the peel away movement. There are two new interlocking lead styles: Monkey Grip and Dovetail.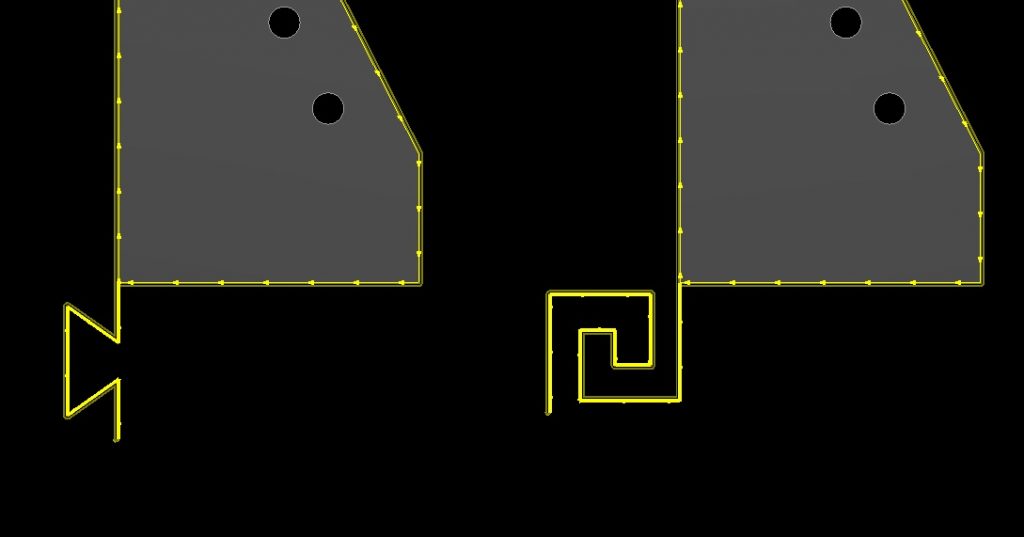 LEAD IN CHAINING
Lead-ins can now be chained. A lead in can be pre-fixed with another lead in of any type. This can be done multiple times to create a chain of combined lead-ins. This can be used in conjunction with the thermally locking leads i.e. you can create a hook lead in and prefix it with a monkey grip lead in to position the interlocking lead in a desired place.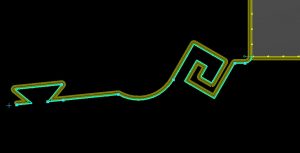 BEVEL CORNER MITERING
Bevelling now supports mitering of corners without needing corner loops, especially useful for internal corners. The bevel tool on the machine needs to be able to achieve a greater bevel angle than the normal edge bevel to achieve the mitre. i.e. a 45 degree bevel mitre on a 90 degree corner requires a tool max bevel angle of ~55 deg.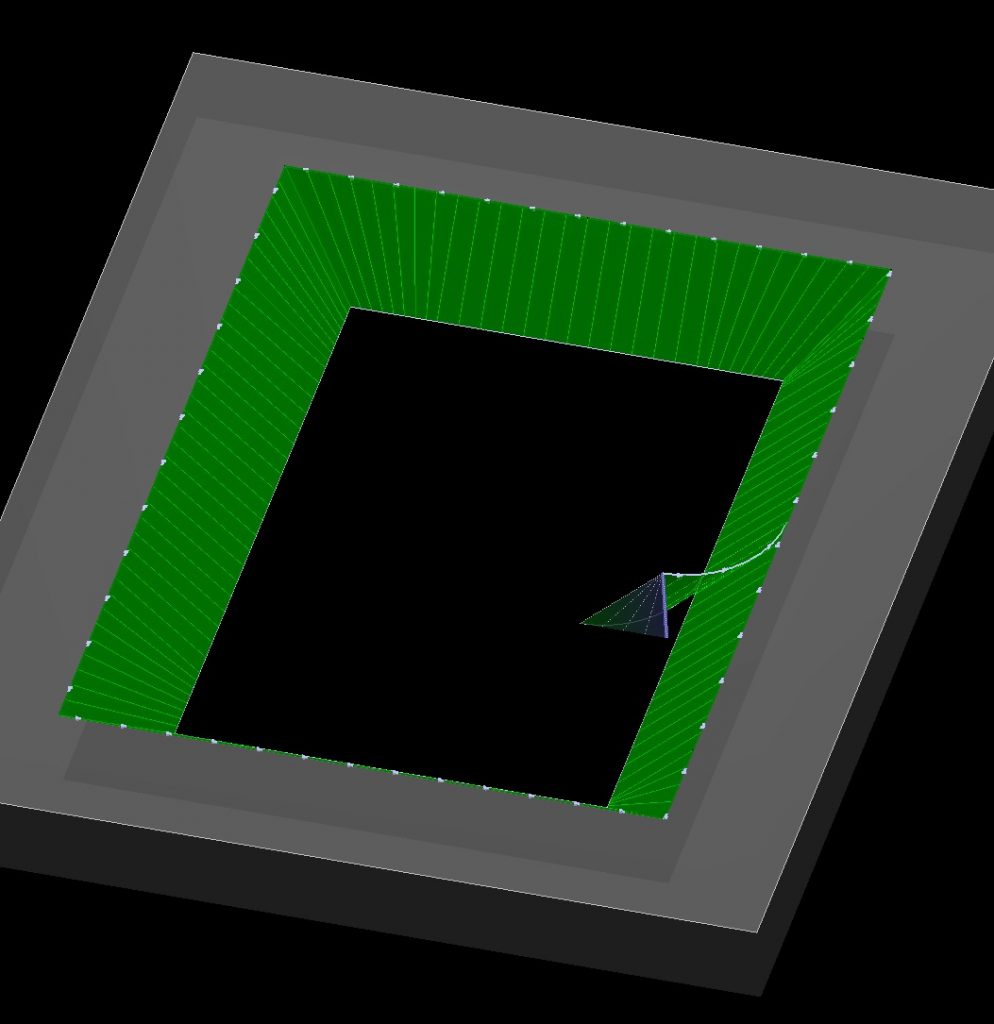 IMPROVED CROPPING INTERFACE
Can now make sections of the crop line into a curve, allows for much tighter cropping around circular parts. When moving the crop line, Primecut will prevent you from unintentionally running the crop line into processed paths.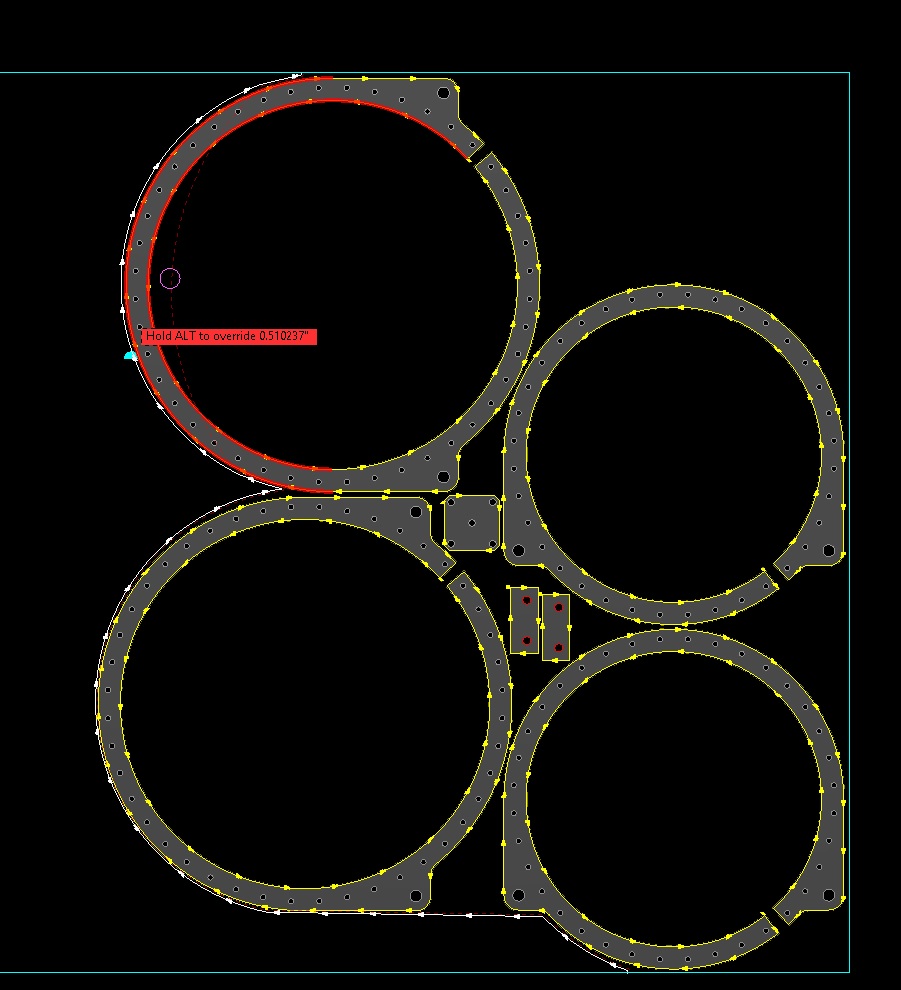 COLORING SCHEMES
Older versions of Primecut would use either a plain color scheme, where all parts were the same color or a bold color scheme. Pastel coloring uses quite a subtle color scheme. The new standard coloring scheme is the best hybrid between the bold and subtle colors.

COLOR BY PIECEMARK OR PART GROUPING
For robotic unloader equipped machines that part grouping controls how the parts will be grouped on pallets. The actual grouping on pallets will depend on weight, size, ability to pickup and a number of other factors. Color by part grouping allows the nester to visualize how the parts will be grouped on pallets. This can be used to avoid having pallets with single small parts on them.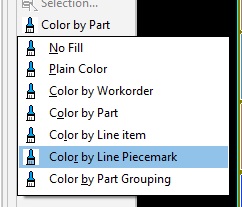 COPYING NESTS ON WON QUOTES (CONVERTING TO WORKORDER)
Previously parts nested on quote dummy plates could only be copied if there were plates in stock that we very close in dimension to the nested dummy plates. Now there are additional options to copy the nests to PreOrder plates or to stock plates. These PreOrder plates/stock plates are created at the point where we convert the quote.
The default selected action is controlled by "Plate Copy Mode for Nest Copying" within the Global Settings -> Plate Section.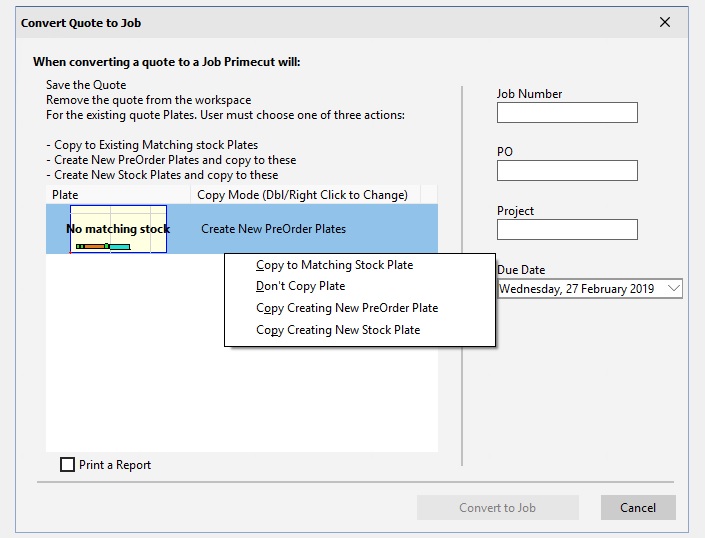 DUPLICATE WORKORDER AND COPY EXISTING NESTED PLATES
Works similarly to converting a quote to a job. We can choose whether we want to copy workorder nests to matching stock plates, create new preorder plates or create new stock plates.
SAVE LABELLING PRESETS
Added the ability to remember and reuse part labeling settings. Labelling presets are saved per Primecut user.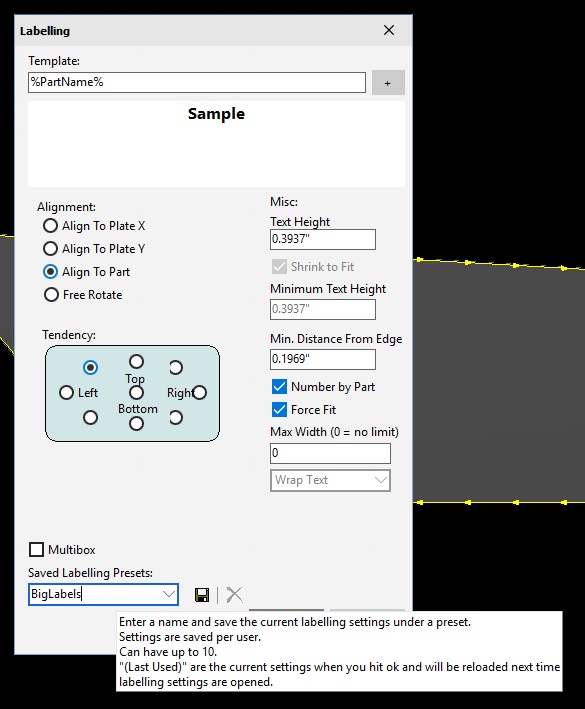 SAVE PART HARVESTING PRESETS
Added the ability to remember and reuse part harvesting settings. Harvesting presets are saved per Primecut user.
BEVELING TOOL: MAXIMUM BEVEL ANGLE
In the post processor, can specify a maximum bevel angle per beveling tool. Default maximum angle is 45 degrees. When importing DSTV (.nc1) files and attempting to automatically or manually process them, if the angles specified in the DSTV exceed the tool maximums user will be warned.
QUICK RECONCILE
From plate selector in nesting, or reconcile selector in reconciliation, you can now select multiple plates and choose to reconcile them without having to manually fill in all the serial and heat numbers.
JUMP TO MOST RECENT PARTS
Directly from the homescreen you can open parts( for editing in parts mode) which you have recently imported into Primecut or parts that you have recently edited/revised.